I want to thank everyone that is in our free group.
The information that is shared so generously here by all members makes this the MOST VALUABLE Lead Gen Group on the Planet.
UNTIL NOW…
2022 Mastermind Sale – 67% OFF
Rank and Rent for Babies Mastermind
IS ON SALE…
67% off Our LIFETIME MEMBERSHIP Rate of $1497
Now $497 For Membership for LIFE!!!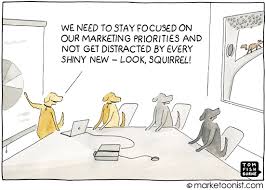 WHAT IS THE CONTENT LIKE?
No Shiny Objects Here.
This Mastermind is UNLIKE ANYTHING you've seen in Rank and Rent for Babies.
Videos and Webinars LIVE NOW. Like…
1.How to find Niche/City Combos that will be EASY to rank for but produce HIGH RENTS.
2. How to make sure your clients have a good EXPERIENCE.
3. How to Make Video Landing pages that CONVERT.
4. Proper Techniques for Starting Google Adwords Campaigns with ZERO WASTE.
5. 90 Day Google Adwords Audit for LUDICROUSLY CHEAP LEADS.
6. On Page SEO
7. The Entire On Page Structure I Use for My Lead Gensites
8. How to Scale Rank and Rent Production – My Entire SOP Revealed
9. Video Webinar with Marie Yasis of Rule Your Rankings. (Guest Vlog)
10. Leon Sheed closes a Lead Gen Deal with an Electrician (Guest Vlog)
11. Marc Moeller – The Reverse Silo for maximum PageRank before the backlinks even start
12. On Page SEO 103 – Tier 2 Internal Linking Silo Structures
WHAT IS THE COMING CONTENT LIKE?
How I Closed 18 $5500 DOWN PAYMENT Deals from March 1st, 2022 to now with recurring revenue on top of that, without interfering with my $200,000 worth of rentals.
How to Stop Funding All Your Own Rank and Rents.
How to build REAL businesses that generate leads and how to get those businesses rented out to new business partners.
When to skip Lead Gen and Run the business yourself for MUCH MORE money.
Whats a Silo and how do i use them properly?
How i turned a FAILED CLIENT website into a $500 per month rental.
How i turned that first $500 rank and rent into a $96,000 contract for 2019 just two years later.
MONEY BALL. How do i rank with less $$$?
How i STACK my income instead of working for it, ensuring that EVERY YEAR i make $60k MORE than i did in the previous year.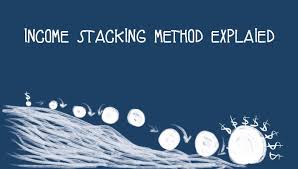 SPECIAL ANNOUNCEMENT.
Mike Steffens will be Guest Vlogging with us for 2022.
One of the most respected names in Maps SEO
Possible topics include…
Mike VS Jason – "Should i have multiple GMBs on One Website?"
On Page SEO tricks to rank for maps
Unstructured Citations
ON SALE NOW
$497 ONE TIME FEE
67% OFF Our $1497 Lifetime Membership Rate.
If this interests you, Come Join Us!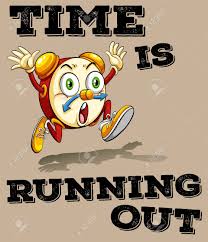 The Truth.
Look, I've been where you are.
Clients SUCK!
You rank them.
You do all this hard work.
Then THEY THINK THEY DONT NEED YOU ANYMORE.
Take back the power!
We are putting the power back into the hands of the marketers.
And taking back what is rightfully ours from business owners.
The Leads.
How to get them.
How to control their flow.
How to build a rental empire that keeps paying DIVIDENDS.
You deserve this.
Your family deserves for you to have this knowledge.
SUBSCRIBE TODAY and Pull a 180 in the way You do business.
<
Need More?
Free Membership to Our New Marketplace for Buying, Selling, and Trading Lead Gen Sites.
Link Exchange Network for Free Backlinks from Other Members of the Group to Rocket Your Rankings. (Hint. Its Like Catching Backlinks out of a Barrel)
These are 2 seriously slick bonuses that are worth of cost of entry BY THEMSELVES.
But When You Add This 3rd Benefit…
Reviews of GMB Providers…
Who is Delivering Sticking GMBs in a timely, reliable fashion?
Just One Vendor Name is worth $497 if all of yours are Crap.
This Group is Gonna PAY FOR ITSELF Fast.
Our Reviews
"I feel like every week that i watch a video i get my moneys worth for the entire program." – Tim F.
"It has been an excellent investment for me. I highly recommend Jason's coaching program." – Logan Mastrianna
"Another great webinar in Jason's Mastermind today. If any of you are considering it I highly suggest joining!" – Ian Mcnicol
"Thanks again Jason, going to have a hell of a busy 2019 because of you!" – Sean Dexter

Don't be left behind in 2022. Join us BELOW!